metaslider id=7949]
Peace Through Music. Enjoy peace and relaxation through some of the world's most beautiful music.
We play music from the Hindu, Buddhist, Zoroastrian, Jewish, Christian and Islamic faiths as well as music which is a mixture of different faiths and music not directly connected with any religion. Whether through Hindu mantras and bhajans, Buddhist and Muslim chanting or Christian choral and gospel spirituals, world sacred music shares the purpose of transcending, uniting, and elevating the human spirit. Recent research by the Schulich School of Music, University in Montreal, Québec, indicates that people's response to music "transcends different cultures as it emotionally affects diverse cultures in the same way".
ETERNAL PURNAM ADAH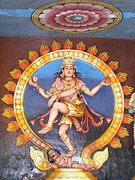 In three ancient Upanishads Purnam Adah occurs. The translation speaks of great fullness. The sacred fullness that underlies everything in existence – manifest and not manifest. However, it is not the meaning of this verse which creates a peaceful influence in the environment it is the actual vibration itself. The sounds of this ancient Upanishad verse are really powerful and therefore the music has a peaceful affect on the surroundings.
Karenji Johnson, Judy Salerno, and Hannelore Clemenson are all part of a group who meditate to create peace and harmony. Karenji was asked to write this music in Thailand while she was meditating there with a peace creating group and participating in Buddhist pilgrimages in the jungle. Having had experience in writing western classical music , she began writing the music on whatever scrap paper that she could find. No recording equipment was available so she sang the song into her computer with a friend. However, the ants invaded her computer and destroyed the hard drive. She returned to USA without it.
Upon returning, Karenji made changes to the music and wrote a musical arrangement for 2 vocals, keyboard, and cello. She sings the soprano vocal and plays the keyboard. Judy Salerno sings the tenor vocal (Judy also sings kirtans with Chandra Das and does spontaneous ancient chanting ). Hannelore Clemenson plays the cello.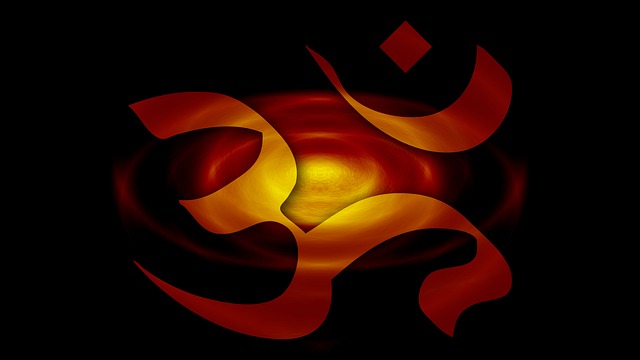 To help bring more peace in our world play Eternal Purnam Adah.
Eternal Purnam Adah is being featured on SMR 2 and on youtube:
https://www.youtube.com/watch?v=0QqXUTaDdtE
Download Our App 
Enjoy Sacred Music Radio in your browser, and download our recently released App from Google's play store or the Apple App store. Check out our articles, Facebook, Twitter pages and sacred music event diary. As a result of feedback from listeners, Sacred Music Radio is evolving all the time so please continue with your suggestions, which we very much welcome.
Support Sacred Music Radio
If you enjoy our commercial-free, independent radio broadcasts please help us meet our expenses. We don't receive any grants or sponsorship. Make a regular or single contribution to help with our running costs and making Sacred Music Radio known to more people. Contribute to our guestbook, and promote Sacred Music Radio by liking us and following us on Facebook and keep in touch via our Twitter feed. Let us know which tracks you enjoy most, you'll find the relevant link to the right of each album cover, along with a link to a biography of each artist or you can e mail us. The current top 50 tracks are here.
Become a friend of Sacred Music Radio to make requests
---
CURRENTLY PLAYING ON SMR1