Share Sacred Music Radio on Social Media.
SMR 1 has more Western music and SMR 2 more Eastern music.
We have searched through the best sacred music created on our planet and the result of our search is available to listeners, best being the most uplifting, healing and relaxing.  As a result of feedback from listeners, Channel 1 and 2 now have additional  Buddhist and Zoroastrian music.
Thank you
Sacred Music Radio could not exist without the music provided by Aziz.
Also many thanks to all contributors to this charity including
   
In a world where so many things are tearing us apart, a love for music continues to bring people together no matter their race, gender or religion.
We may know who we are or we may not
We may be Muslims Christians or Jews
But until our heart becomes the mould for every heart 
We will see only differences.
Rumi 
Listening to the daily news it's clear that fear is all around us. Relax with Sacred Music Radio and enjoy healing music from around the world and let you tensions float away.
See https://sacredmusicradio.org/healing-powers-sacred-music/
Religious tensions and prejudice are also increasing and our society is becoming more fragmented. Help cure that increasing divide.
Recent research by the Schulich School of Music, University in Montreal,  Québec, indicates that people's response to music "transcends different cultures as it emotionally affects diverse cultures in the same way".  So clearly music breaks down barriers between people.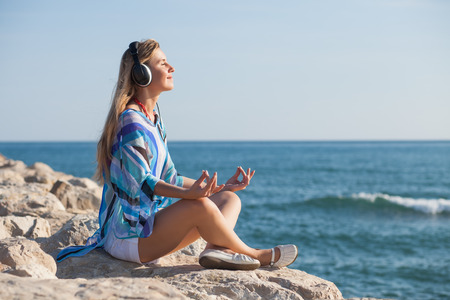 That is why we created Sacred Music Radio to be available globally via the internet. So that we can all enjoy each other's music and appreciate each other's religions.
Sacred Music Radio is a part of The Abrahamic Reunion England (Charity number 1177751) which is dedicated to providing education, inspiration and action to promote inter-religious harmony in our multi-faith society, especially in the Holy Land. The Abrahamic Reunion is non-political and respects all faiths and spiritual paths equally. It also acknowledges those, such as Humanists who play a vital role in bringing peace.
Sacred Music Radio's goal is to encourage religious groups to feel safe with each other and thereby reduce conflict. We can all appreciate our each others religions.
Research indicates that sacred music encourages people to become more peaceful,  relaxed and sleep better. Certainly useful when dealing with the stress in our modern society.


Pir Vilayat Inayat Khan
Over the past seven years, we have featured music from the Hindu, Buddhist, Zoroastrian, Jewish, Christian and Islamic faiths as well as music  not directly connected with any religion. We continually receive very positive feedback which has encouraged us to work to vastly expand our reach, that is why we are appealing for sponsorship.
Sacred Music Radio is part of The Abrahamic Reunion England (not for profit Charity number 1177751).
Join Us In Creating Peace Through Music.
 All donations to this charity gratefully received, they really make a difference.
Spread the message of Peace Through Music.
To obtain apparel with inspiring designs and quotes including the SMR LOGO,  (and support Sacred Music Radio) visit peacegifts.shop. Peace Gifts Shop is part of The Abrahamic Reunion England not for profit charity.
**********************************************************************************
 All feedback is greatly appreciated.
 ————————————————————————————————————————-
Music is the language of the soul and therefore it communicates to us something that could never be communicated in words.