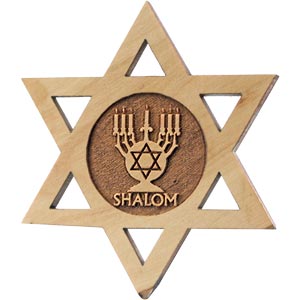 While Jewish music has its roots in the Middle East, the tradition isn't limited to a geographic region. It has been greatly affected by the dispersion of the Jews outside of Israel – or Diaspora – and as a result, it is very much a cross-cultural phenomenon one would expect for a people who have wandered far and wide.
Jewish sacred music can be categorized into three main areas: Ashkenazic, Sephardic, and Mizrahi.
Music of the Ashkenazim
Probably the best-known Ashkenazic music form is Klezmer. The genre was very popular among the Ashkenazy Jews in Europe and was played by travelling musicians who would travel from village to village entertaining the locals with folk songs and dance as well as traditional music, and most songs would have been sung in Yiddish.
Sephardic and Mizrahi Music
Sephardic music, sung in Ladino (ancient Spanish origin), is associated with Sephardic Jews and so it's easy to discern some of the melodies and rhythms of several Mediterranean regions. Among the Jewish communities of North Africa and the Arab countries Mizrahi music predominated, so Arabic lyrics are quite often the norm. Today, these categories of Jewish music would fall into the Sephardic genre.
Secular and Religious
Jewish devotional music is present during religious services in synagogue. Some congregations have a cantor (chazzan), who leads the worshippers by chanting the prayers. Religious music certainly plays a big part in synagogue ritual, but it's by no means confined to shul. On some holidays, blessings and prayers are sung in family celebrations at home, while more observant Jews will chant blessings many times a day.
Secular music frequently takes place on special occasions like weddings, bar mitzvahs, bat mitzvahs, and gatherings for family and communities. While there is usually plenty of singing at these celebrations, one is more likely to hear musical instruments used here in accompaniment or otherwise.
FROM ISRAEL TO THE DIASPORA
The earliest synagogical music was based on the same system as that used in the Temple in Jerusalem.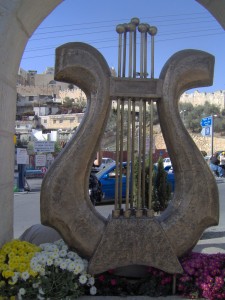 From the time of the Renaissance Jewish communities in Western Europe showed some interest in having a more contemporary musical repertoire by introducing composed music more along European lines. A selection of Baroque style psalm settings by Salamone Rossi comparable in style to Monteverdi, was little-used in synagogues until a late 19th century revival. Then, in the 18th century the Venetian Jewish community commissioned a number of works from composers outside the faith – Carlo Grossi and Benedetto Marcello among them.
In the Ashkenazi world, the main impetus behind composed Jewish music occurred in Vienna during the early 19th century, when Salomon Sulzer composed music for a large part of the synagogue service. While the composition reflected traditional Jewish music it was set in a style that showed clear comparisons with Schubert's style. Comparable settings in a somewhat similar style were composed by Louis Lewandowski in Berlin, Samuel Naumbourg in Paris and Japhet in Frankfurt. It is from this period that the widespread use of choirs and organs seems to have sprung, though in Orthodox worship the organ doesn't feature on Shabbat or during festivals, generally being more commonplace at weddings, for example. Notable Anglo-Jewish composers in the same genre during the 20th century include Samuel Alman, Julius Mombach and Saqui.
The last few generations have seen a polarization in the Jewish faith with the Orthodoxy and Reform Judaism at opposite ends of the scale, and each treats its sacred music differently. Increasingly, performers produce work with noticeably external, modern influences. This is influenced to some extent by a new generation of Jewish musicians graduating from yeshivas and universities.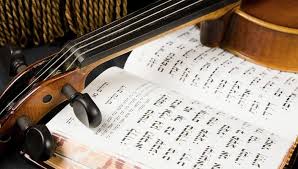 Instrumentally, Orthodox music is noticeably formulaic – the mix embracing brass, woodwind and strings. These songs are often a collaboration between a composer and an arranger with the singer having little or no input to a standardized format.
Lyrically, material is most commonly short passages in Hebrew from the Torah,siddur, or the Talmud. Additionally, it is possible to come across songs with original lyrics in English, Hebrew or Yiddish, and common themes could include the Holocaust, Jewish culture, and the Diaspora.
As a solution to the Orthodox Jewish law proscribing men hearing women singing, choirs of Jewish boys became popular during the 1970s. Among ensembles of this type are the Toronto Boys Choir, Pirchei London, the Miami Boys Choir, and the Yeshiva Boys Choir. The Miami Boys Choir is perhaps the most popular, with significant album, DVD and live show ticket sales built up since its inception in 1977 by Yerachmiel Begun.
REFORM JUDAISM
This refers to the period from early 19th century in Germany, as Jews attempted to integrate more easily and deeply into their communities. Reform Jewish summer camps are popular and represent a platform where contemporary Jewish worship music is nurtured. Popular artists like Craig Taubman, Dan Nichols and Rick Recht find very receptive audiences in the shape of the latest generation of young Jewish people.