Featured Music on SMR 1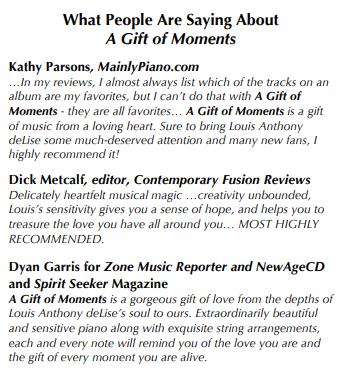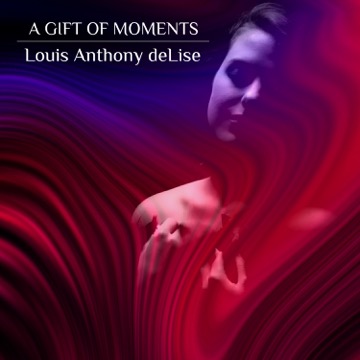 Music Featured –
Boiragi and Premik.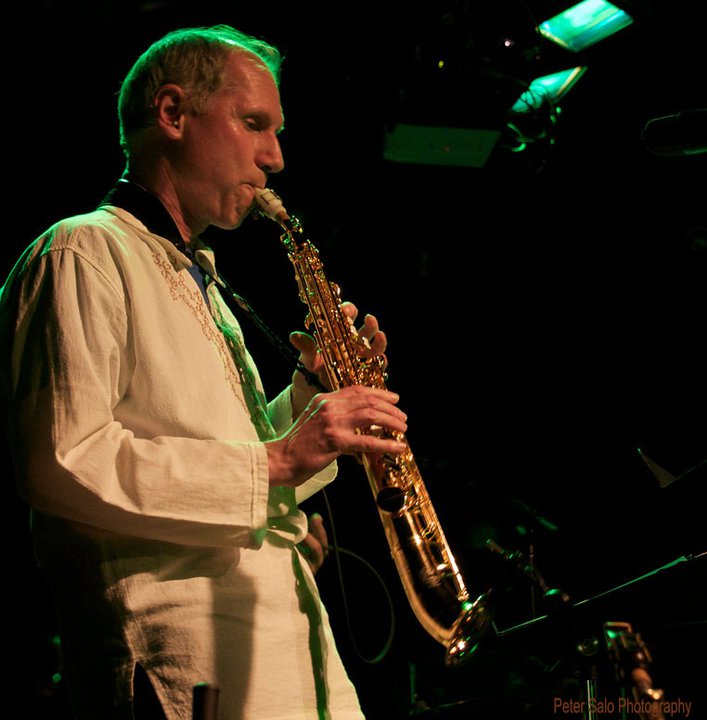 Sacred Music Radio was delighted to feature the music of Boiragi and Premik. They have both been students of the spiritual master Sri Chinmoy since the early 70's and have found Sri Chinmoy a real source of creative inspiration and spiritual guidance.This music is a perfect match for Sacred Music Radio and "Peace Through Music" 
Adrian Freedman is a well known master of the shakuhachi, a bamboo Zen flute of Japan. His music is from the heart and you can hear that. Its full of subtle dynamics which conjure an atmosphere of rarefied peace, with a deeply healing sense of spaciousness, pristine clarity and delicate beauty. This music elevates the spirit. Although the scope of his music is diverse, it retains an ineffable sense of the sacred throughout. A perfect match for Sacred Music Radio.
Concert for the Dalai Lama
In April 2014 he was invited to play some shakuhachi meditation music for His Holiness the Dalai Lama, in Kyoto, Japan. A special moment.
www.adrianfreedman.bandcamp.com
Project by the Radio Galilee Foundation to mark the 100th anniversary of the apparitions of Fatima.
1917-FATIMA-2017 BOGHEI Records.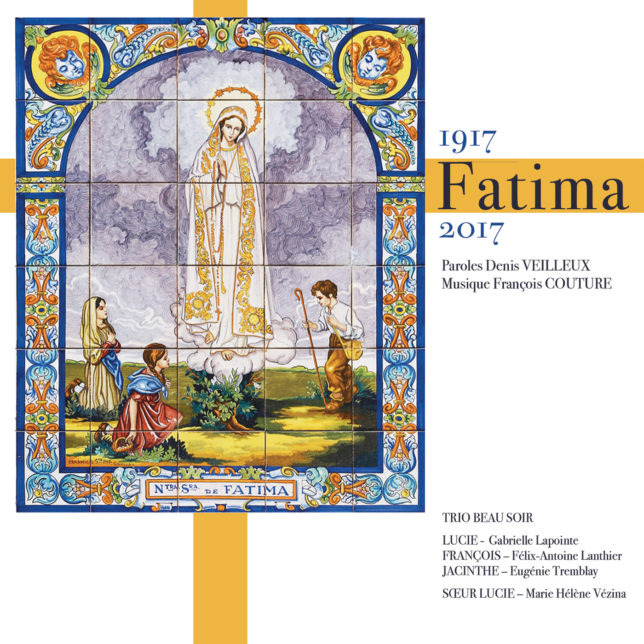 Illumina are Lila & Anaam – two divinely inspired singers who hold a space of healing and celebration.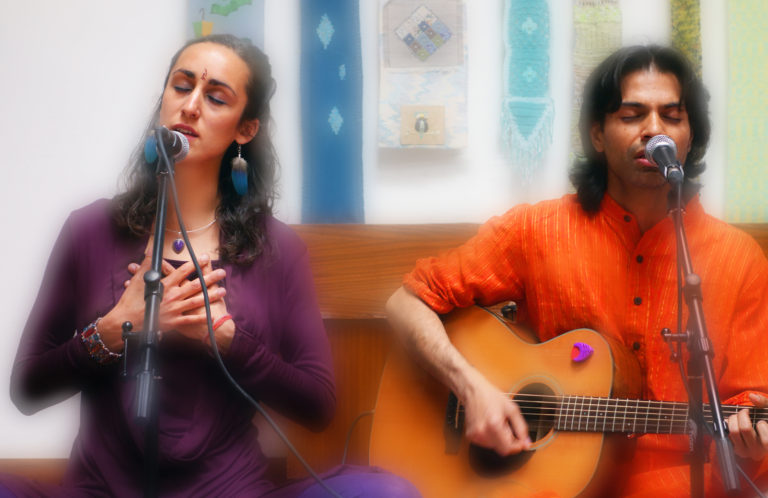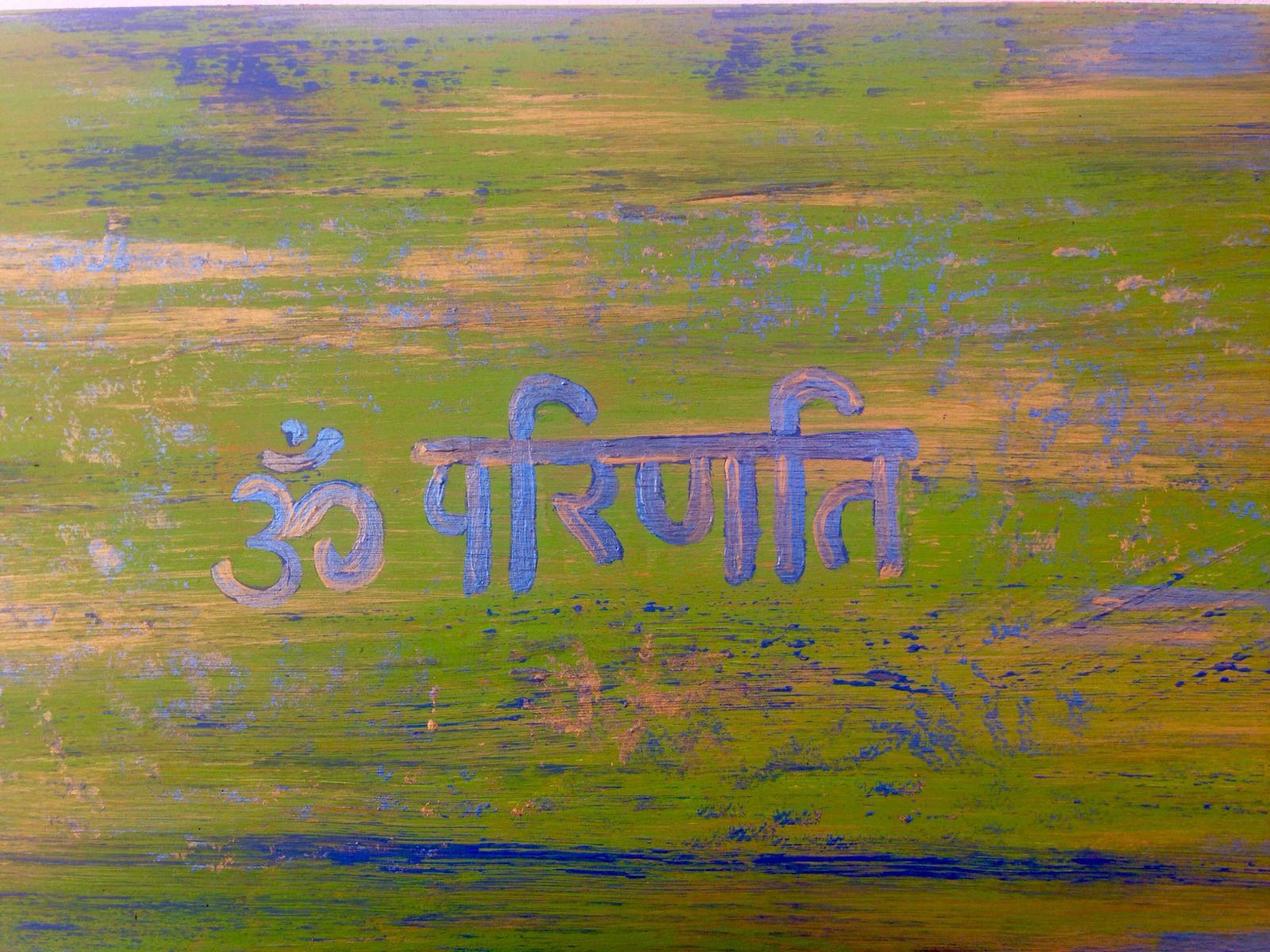 Shafiya
Shafiya was born 1970 in Germany. She spent a childhood roaming through the hills of Rheinhessen and after having lived in Munich, Beijing, Hongkong and the beautiful Lake Ammersee in Bavaria. Now she lives in Majorca one of the Balearic Islands in the Mediterranean Sea, where she sings and teaches.
Besides Meditation and Yoga, as she enjoys being in nature and with dolphins. Her big love is  Music …. plus an occasional piece of chocolate with a tastey cafe cortado ;
On her path to become a Sound-healer (in German one also calls her a Klangweberin = Sound-weaver), she worked with a number of teachers: workshops with sound healer Tom Kenyon;  whirling in Sema with Jellaludin Loras (Mevlevi) and training with Fawzia Al-Rawia (2008); Sound Healing-qualification with Dinah Arosa Marker, followed up by her first album "Klangreise der Elemente" / "Sound trip with the Elements" (2009); Overtone Workshop in Mongolia with "Hoosoo" while traveling with shamans (2014); Singing participation for the new album of Dinah Arosa Marker "Chorus of Healing" (2014);
After completing instructor workshops for Reiki (2014) and Bhakti Yoga (2015), she moved to Majorca, where she has successfully set up an autonomous business, which combines her talents for music & singing with her skills as a Yoga instructor and Sound-healer. Benefiting from the mild Mediterranean climate, she is really inspired by the magnificent beauty of the island.                               http://www.carolineyao.de/

From the Depths is the amazing second release from Spanish composer, guitarist, keyboard player David Clavijo. It has been six year since his debut, but it is definitely worth the wait! Influences from around the world are clear and blend really well. They beautifully express unity and understanding.
Lee Mirabai Harrington 
Lee Mirabai Harrington is becoming increasing well known in the sacred music world. Her debut album will take you deep into the quiet waters of ancient Tibetan Buddhist mantras. It will lift you high with Hindu and Sikh influences. Timeless, mesmerizing and healing, its superbly produced and featuring some of Western kirtan's most beloved musicians.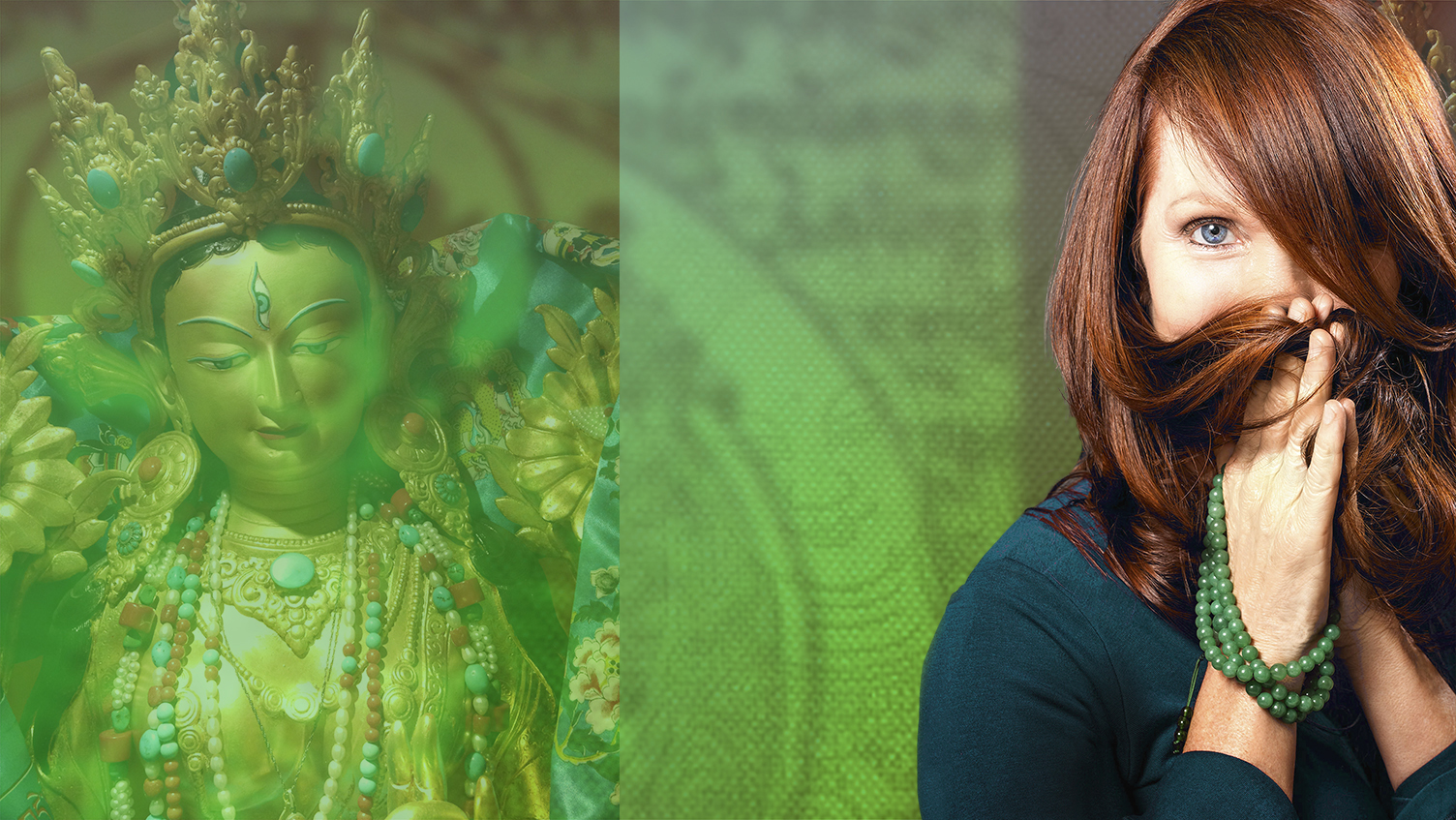 ETERNAL PURNAM ADAH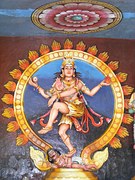 In three ancient Upanishads Purnam Adah occurs. The translation speaks of great fullness. The sacred fullness that underlies everything in existence – manifest and not manifest. However, it is not the meaning of this verse which creates a peaceful influence in the environment it is the actual vibration itself. The sounds of this ancient Upanishad verse are really powerful and therefore the music has a peaceful affect on the surroundings.
Karenji Johnson, Judy Salerno, and Hannelore Clemenson are all part of a group who meditate to create peace and harmony. Karenji was asked to write this music in Thailand while she was meditating there with a peace creating group and participating in Buddhist pilgrimages in the jungle. Having had experience in writing western classical music , she began writing the music on whatever scrap paper that she could find. No recording equipment was available so she sang the song into her computer with a friend. However, the ants invaded her computer and destroyed the hard drive. She returned to USA without it.
Upon returning, Karenji made changes to the music and wrote a musical arrangement for two vocals, keyboard, and cello. She sings the soprano vocal and plays the keyboard. Judy Salerno sings the tenor vocal (Judy also sings kirtans with Chandra Das and does spontaneous ancient chanting ). Hannelore Clemenson plays the cello.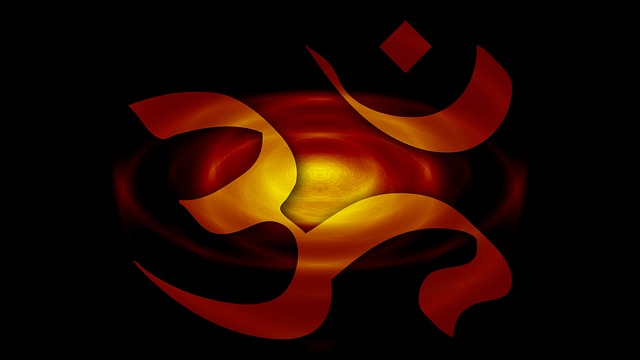 To help bring more peace in our world play Eternal Purnam Adah.
Eternal Purnam Adah is being featured on SMR 2 and on youtube:
https://www.youtube.com/watch?v=0QqXUTaDdtE
A concert with the Yuval Ron Ensemble featuring vocalist Katyanna Zoroghlian and Kamanche master Vladimir Grigorian.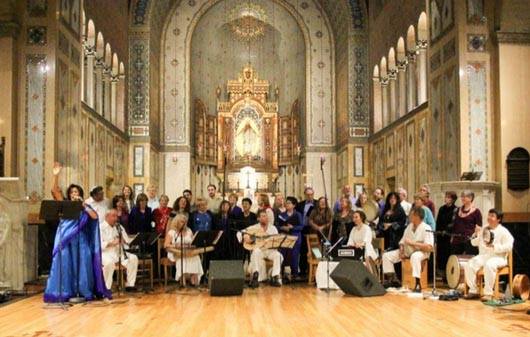 The Yuval Ron Ensemble is a group of unique and talented individuals from across various faiths and ethnic groups worldwide.
Listen to Yuval Ron speaking about the healing power of sound.
Saturday, July 18, 2015 at 8pm 
Freight and Salvage presents:
Yuval Ron Ensemble in Concert
Mystical, spiritual & inspiring musical celebration:  Sufi and Hebrew devotional music featuring lead vocalist Maya Haddi  and master Qalandar singer and harmonium player Sukhawat Ali Khan.  With guest percussionist Faisel Zadan.
Location: 2020 Addison Street / Berkeley, CA 94704 Tickets: $21 Advance (Buy online here) / $23 Door  For more info: http://www.thefreight.org/yuval-ron-ensemble.  Or email info@freightandsalvage.org | (510) 644-2020
Brought together by Award winning composer Yuval Ron in 1999, the ensemble aims to induce harmony through Sacred Music and dance of the Middle East into a celebration of unity that cuts through the national, racial, religious and cultural divides.
Their music comprises instruments and sounds hailing from the Middle East – offering a unique and acquired tones and rhythms. Their recordings and performances of sacred Sufi music features the clever integration of Sukhawat Ali Khan's meditative Qawalli vocals as well as Turkish Mevlavi Sufi devotional songs. The Ensemble lead vocalist Najwa Gibran displays a powerful voice of the Arabic traditional singing style, and Maya Haddi contributes a prayer like chanting of Jewish ancient sources.
We can also hear the tranquil woodwinds of the Armenian tradition most notable by the duduk master Norik Manoukian. The multi-rhythmic pulsing of the ensemble is provided by the Jewish-American percussionist Jamie Papish. The integration of the above is guided by the commending oud playing of the Ensemble artistic director Yuval Ron himself and making a beautiful concoction of a true Middle Eastern Sacred Music.
Yuval Ron's new book Divine Attunement: Music as a Path to Wisdom is available at: http://www.TheOracleInstitute.org/DivineAttunement
Watch a concert film of the extraordinary Seven Pillars Inter-faith Concert by Yuval Ron Ensemble and guests, presented by The Guibord Center:
 Yuval Ron's Upcoming Events (click for details) 
Special Preview!
An excerpt from Yuval Ron's New Book
July 11 to 18, 2015
Upcoming Music and Dance Retreat in Mendocino
Aug. 9-14, 2015
Healing through Sacred Sound Retreat in MN
Reserve your spot!
Travel to India with Yuval Ron
Quote of the Month
Chishti on Being Like the Sun
Video of the Month
YR Ensemble performs "Allah Hou" live

 University of Philosophical Research Presents:
The Final Part of the "Living Wisdom Concert Series"
Sunday, May 17 at 4:00 PM
The devotional ecstatic joyful Sufi Hindu-pakistani music called Qawwali.
Join us! Dance, sing, and become "a butterfly in your burning heart."



A concert with master Qalandar singer and harmonium player
Sukhawat Ali Khan, Yuval Ron – Oud, and Jamie Papish – percussion.

Location: 3910 Los Feliz Blvd, Los Angeles CA 90027
Tickets: Visit http://www.uprs.edu/uncategorized/tickets-living-wisdom-concert-series/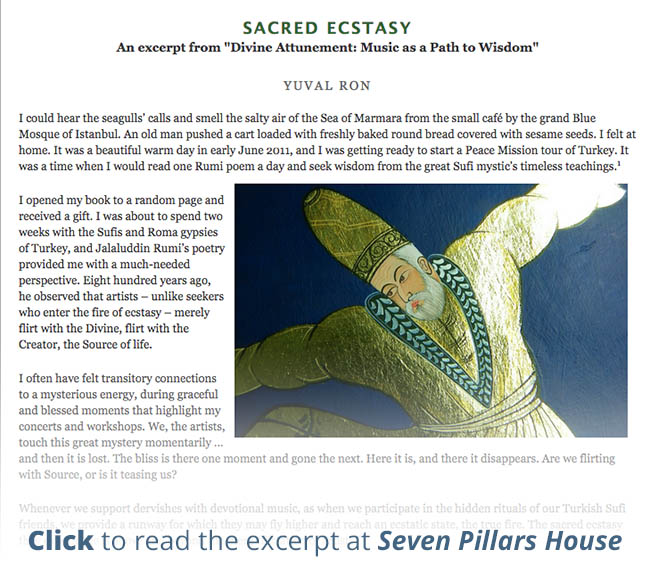 ……………………………………………………………………………………………
 Dya Singh produces Sikh sacred music for the restless soul – any soul.
Agitated babies go quiet listening to Dya Singh. Even animals have been known to respond. Singing in his mother tongue Punjabi and mainly from the Sikh scriptures with occasional English narrative, the theme is to transport the listener to what he refers to as 'beyond the limitations of the mind'.
With his three daughters giving vocal backing and a top flight group of non-Sikh Australian musicians who draw into their souls for their inspiration, this is song and music for all who are searching for the Truth about life. Dya Singh was voted Best Vocalist of the year 2000 at the Australian World Music awards.
…………………………………………………………………………………………..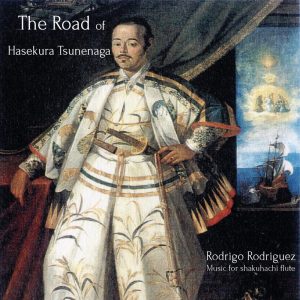 Rodrigo Rodriguez (born 1978) is a Spanish shakuhachi master and composer.
Rodrigo Rodriguez has an extensive discography with eight published albums, and one compilation which was distributed by ADA / Warner Music Group (Ryko Distribution).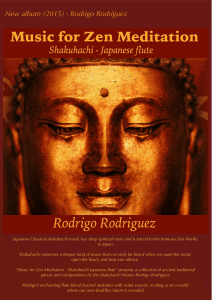 Shakuhachi flute music has deep spiritual roots, back to the Komuso Monks in the Edo Period. The Shakuhachi flute expresses a deep kind of music that can only be heard when our mind is calm, we open our hearts, and walked with silence. The repertoire of the master Rodrigo Rodriguez has a broad musical knowledge of ancient and anonymous pieces, which were once sacred musical works.Rodrigo Rodriguez is the recipient of the most revered traditional shakuhachi lineages in Japan , recognized student of the shakuhachi master Kohachiro Miyata , linked to the lineage Mu-ryū.
Across the white slopes of the highest mountains of Japan, derives the sweet sound of flutes. The passionate call of the deer calls us the " wilderness " which has been a haven of spirit for many centuries. To name a few of his notable works are the album "The Road of Hasekura Tsunenaga " dedicated to the first Japanese diplomatic mission to Spain. The album was supported by Japan Foundation, Embassy of Japan in Spain, Coria del Rio, Casa Galicia Japon,and the committee of the Spain-Japan Dual Year.
In 2014 Rodrigo was invited to perform at the conference of Japanese author and researcher Dr. Masaru Emoto.
…………………………………………………………………………………………
Katie Rose is a singer, musician, sound therapist and vocal coach who is passionate about using sound as a medium of transformation.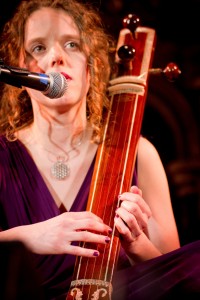 She began singing in churches and has explored the use of sound, chant and mantra in interfaith traditions. She creates music that interweaves original material with song from global traditions and has released three albums and composed a piece Love and Compassion to accompany the film Road to Peace about the Dalai Lama. Committed to making uplifting experiences of song accessible, she leads singing groups and choirs in community settings. More info at www.therosewindow.org .
………………………………………………………………………………………….
The Six Healing Sounds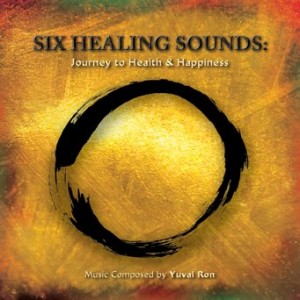 World re-known composer and performer Yuval Ron has joined creative forces with Dr. Richard Gold, a longtime practitioner and teacher of Traditional Chinese Medicine to bring to modern life a magnificent musical production that is inspired and informed by ancient wisdom contained within the oldest known text of medicine on the planet, The Yellow Emperor's Classic of Internal Medicine (Nei Jing). In the Nei Jing, dated from approximately 230 B.C. are specific tonal indications that correspond to each of the Five Elements in nature.
These tonal elements are considered capable of harmonizing the bio-energy (Chi) of human beings thus contributing to health and well-being. Mr. Ron has composed five original musical themes that are built around these tonal indications. Each primary theme is played by a master acoustic musician. A variety of instruments are played, including the zither, bamboo flute, classical guitar,. glass harmonica, oud and bass.
The acoustic timbres provide a profound effect on the body and mind , much more so than synthesized music can provide. In addition, this music is informed by the most recent theories of neuroscience and the effect of sound on the brain and consciousness. Also contained within the music are the presence of slow, steady, human-frequency breaths with vocalizations. These specific breathing sounds are also derived from the Nei Jing and contribute to the therapeutic and meditative effect of this music. For further information, please visit: www.mettamindfulnessmusic.com
……………………………………………………………………………………………………
God Be In My Head was the track we featured from an original vinyl LP dated 1961.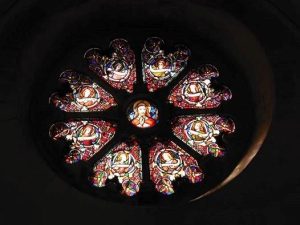 A stained glass window at the Temple Church, London. The track God Be In My Head from the Temple Church includes the words God be in my head, and in my understanding; God be in mine eyes, and in my looking; God be in my mouth, and in my speaking; God be in my heart, and in my thinking; God be at mine end, and at my departing…
Could these words be a plea from the Knights Templars to make God a reality in our lives? The message of mystics going back thousands of years.
………………………………………………………………………………………………………………
The music of Marko Näätänen
Marko Näätänen (b.1967, M.A. Helsinki University, Finland) is a Finnish composer of spiritual vocal music for 1-8 voices. Sanskrit, the liturgical language of Hinduism, is the most ancient known language, whose age, according to scholars, is at least 3000-4000 years. It is related to the Classical and Celtic languages. Ancient Sanskrit texts are an enormous source for very different musical styles and genres. The majority of the 100 – 200 compositions of Marko Näätänen include hymns to different aspects of the Goddess, a very ancient and important tradition in India. The other large corpus of compositions are for 9 planets, and for the 12 constellations.
The first recording (markonaatanen.com/Navagraha) is for 9 planets, Sun, Moon, Mars, Mercury, Jupiter, Venus, Saturn, Rahu and Ketu. According to Indian astrology (Jyotish), the last two are related to eclipses of the Sun and the Moon. Each celestial body represents a set of significations, which are expressed in the music.  For example, "The cryptic mantra of the Moon" expresses the "vibration of the silver", and "ringing of the pearl". The recording was made in 2013 by project choir ArcCamerata (Dir. Mareks Lobe) at medieval Nikuliste church in Tallinn, Estonia.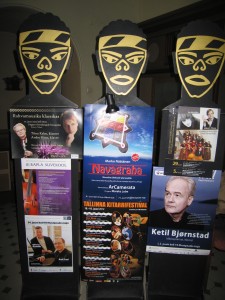 …………………………………………………………………………………………………………….
The Voice of Our Prayer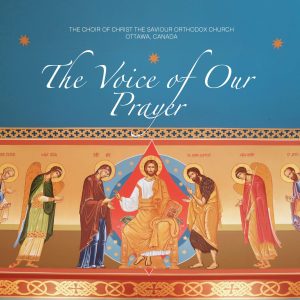 This second recording by the Choir of Christ the Saviour Orthodox Church (Ottawa, Canada) features hymns selected from various liturgical seasons and services of the Orthodox Church, particularly those of Lent and Holy Week.  Meditative and prayerful in spirit, the selections are mainly in English, with a few pieces being sung in Old Church Slavonic or French.
The chant traditions represented include Russian, Serbian, Bulgarian, Carpatho-Rusyn, and Romanian-Byzantine; hymns by modern North American composers also find their place.  Of note on this album is a sung/spoken arrangement of the Jesus Prayer that will be appreciated by those who practice this ancient form of contemplative prayer.  A fresh touch is lent by the young voices of the talented Girls' Choir of the parish on the hymn "O Taste and See." To hear sound clips: https://soundcloud.com/choirofchristthesaviouroc To purchase CDs: http://www.christthesaviour.ca/cd-shop/ To purchase digital downloads: http://www.liturgicamusic.com/store/process.php?pname=ShowAlbumDetailsProcess-Start&CategoryID=1&AlbumID=195&currency=price.USD
……………………………………………………………………………………………
Azaima Anderson's music reflects her spirit of inquiry and devotional practice.
Her songs are lyric-driven, drawing from her country, pop, folk, rock, blues and jazz influences. She has been a Kerrville New Folk Finalist. Her album, Horse Sense, won the Down East Country Music Associations of America's Album of the Year, and her song, "Horse Sense" won the Country Music Associations of America's song of the year. Her songs have won awards in three different genres. Most recently, she has departed from her lyrical roots to compose an album of prosperity chants in the Sufi tradition called Heart Lightning
This critically acclaimed work has a hypnotic feel and can be appreciated as a spiritual practice or as relaxing background music. Azaima is also proficient in the healing arts, having created her own healing modality called Heart Lightning that can remove long-held mental and emotional blocks in as little as one session. Azaima wrote the astrology column for a weekly newspaper for over ten years. She is certified to teach Kripalu and Kundalini yoga. She trained as a shamanic practitioner in Mexico and Peru. She is an ordained interfaith minister who guides meditation and healing retreats at her Heart and Wings Retreat Center.
……………………………………………………………………………………..
   RAVI  Described by Songlines Magazine as  
"a walking testament to the success of multiculturalism".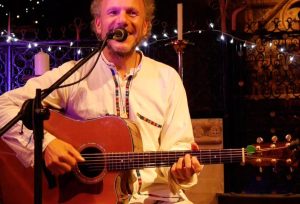 Ravi plays many instruments including guitar & kora (African harp) . His music is the result of a lifetime exploring the edges of music through songwriting, world music, devotional music, overtone singing and a journey that has taken him from India to The Amazon.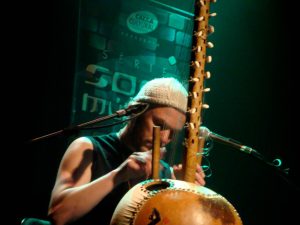 As well as releasing over 20 CDs, worldwide performances and workshops, Ravi has worked with artists such as Nigel Kennedy, Jon Lord &  Baaba Maal.  His latest album "Songs for the Golden Age" features guests Deva Premal & Miten, Manose, Sudha & Jahnavi.
Ravi's music events offer Heart Songs and Sacred Chants; there are other collaborations such as Two Rivers with master flautist Adrian Freedman (www.adrianfreedman.com) and Paul Terrell (www.inversiontherapy.net) with whom Ravi has created a new festival called Spirit Fest Links:  five minute video from a concert at Glastonbury Abbey http://youtu.be/S1Nwj3phccs?list=UU7b1jhkHg7ruHtF3-UMEVBQ information on Spirit Fest www.goldenage.nu https://www.facebook.com/spiritfestUK2015?ref=br_tf video of "We Are" filmed on Glastonbury Tor http://youtu.be/amj8BrrnBDc?list=UU7b1jhkHg7ruHtF3-UMEVBQ youtube channel Www.youtube.com/worldfusion2 official website www.koratone.com
……………………………………………………………………………………………………
Belinda S. Womack, mezzo soprano and certified music educator for 40 years.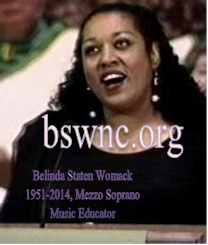 In every discipline, dedicated teachers are noteworthy individuals and deserving of praise. Music teachers, for their marvelous talents, are especially gifted and active purveyors of human culture and heritage.
Presented in the www.bswnc.org catalogue are two operatic hymns, "Amazing Grace" and "He Lives" and one operatic spiritual, "Little David, Play On Your Harp" performed by the late Belinda S. Womack, mezzo soprano and certified music educator for 40 years. Vigilant about providing voice and piano lessons throughout her childhood, her parents insisted she acquire exposure to a variety of music genres, from opera to jazz. As a teenager and into adulthood, she gave community concerts of operatic spirituals and patriotic classics.
Audiences were intensely delighted by her diction, elocution, and powerfully lyrical voice. Arrangements by H.T. Burleigh and recording artists such as Marian Anderson, Leontyne Price, and Mahalia Jackson were among her inspirations. An irreplaceable core which connects lives in human culture, music is indispensable.
From joyous occasions to mourning, music provides meaning and validation. It integrates disciplines thus exposure to and expression of music, in all its many aspects, enhances humanity.  Congratulations to Sacred Music Radio/Soothing Sounds LLP for bringing sacred music to the masses.
……………………………………………………………………………………….
Wolfgang von Boyen Composer, producer, singer and songwriter Lecturer in vocal education and creative seminars.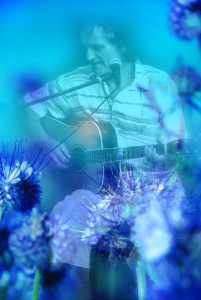 Studied double bass and composition at " Staatliche Hochschule Für Musik – Karlsruhe Musical expedition to India by land. Detailed studies of precious musical treasures of many cultures and countries of the East and West. Since 1968, bassist, guitarist and singer in formations of jazz, rock, and pop. Sangamusica is his actual band project founded in 2002. Workshop "Vocal Experience" (Method by Wolfgang von Boyen). This seminar is based on the principals of resonance, intonation and harmonics.
During one day with Wolfgang von Boyen's Vocal Experience, the seminar members go through a common process (experience), which connects deeply with inner voice and the sound of the whole group. Everyone can participate, even those who believe not being able to sing will notice that they have a wonderful voice that just wants to be brought to life. https://www.youtube.com/user/WolfgangvonBoyen http://www.wolfgangvonboyen.de .
…………………………………………………………………………………………..
Baha'i House of Worship Devotional Service
A person who visits the Baha'i House of Worship for the North American Continent may be surprised if they happen to attend a regular Devotional Service there on the first three Sundays of each month when the choir sings.  Only the words from the sacred scriptures of the world's main religions may be read and the only music one hears is a cappella based on any of those sacred scriptures.  Members of the choir are volunteers from the local community and membership is open to all singers, whether they read music or not.
The House of Worship choir sings from an upper level of the House of Worship unseen by worshippers on the main floor of the main auditorium.  The music which ranges from classical to American Negro gospel rings through the large open space of the House of Worship and seems to surround the worshippers.  The ethereal sounds without instruments seem to touch one's very soul as the sacred words and themes transcend the physical to a more spiritual presence.
The director of the choir, Van Gilmer, often reminds the choir that the music must come from the soul and spirit of the singers in order to reach the souls of the listeners.  Each year, a Choral Festival is usually held every Memorial Day weekend that is open to all singers to learn sacred, a cappella music for two culminating Devotional Concerts held at the House of Worship. Choral Festival Links Salvation Is Created https://www.youtube.com/watch?v=AqfrzpujOMI&list=PLI2MCtLnHm7oF0M9DYcyCYa-FE4E2uV3U
………………………………………………………………………………………….
Adama Drame is a sixth-generation Djeli Griot from the Malinke region of West Africa.
He took up drumming at a young age and joined his father's troop at twelve.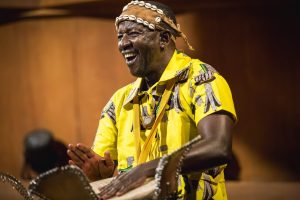 Known throughout the world for his hypnotic drumming skills. Adama celebrates his Golden Jubilee in 2016, and various activities are planned in France and Burkini. For more information on Adama's music see: http://www.fasofoliba.com/index.php/discographie
Ballaké Sissoko & Vincent Segal, a duo who brings together the sound of the Cello (Segal) and the Kora (Sissoko).
Both world renowned players, Segal a classically a trained Cellist, and Sissoko learned from a child on the traditional West African 21-string lute-harp.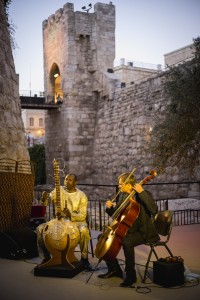 A chance meeting at a recording studios in Mali bought the together. This lead on to their first collaboration, the album "Chamber Music", this received wide acclaim and many awards. The duo perform together worldwide. For information of their current release see http://www.sixdegreesrecords.com/ballake-sissoko-vincent-segal/
Both the above musicians were featured at the 2014 Jerusalem Sacred Music Festival.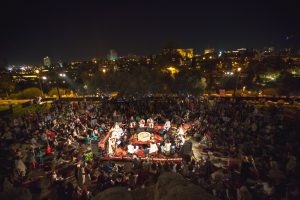 ……………………………………………………………………………………………………………….
Ravid Goldschmidt
 Captured by the beauty of the HANG's sound,  the percussionist Ravid left his country to engage himself in the manufacture and study of this amazing percussion tuneful instrument, still unfamiliar to many people. He has been able to introduce a new technique and became a great Hang master.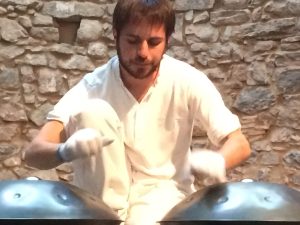 Ravid Goldschmidt – is one of the first Hang players in the world. 2002 he travel to Bern (Hang-house luthier) and study how to build the Hang. Ravid has performed and gave workshops all over the world and now he is introducing his new instrument the – Oval – www.ovalsound.com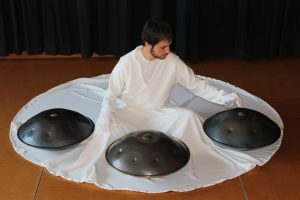 Ravid's performances create a delighting and relaxed atmosphere which enchants and enamours the audience.
TaHaDi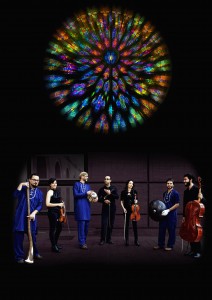 TaHaDi are Víctor Carol Lalauze, Nacho Perez Osia and Ravid Goldschmidt, three unconventional musicians who practice the art of drawing organic sounds from their telluric instruments.
The connection between two historical instruments such as the Didgeridoo(40.000 years old) and Tabla (2.000 years old) along with the Hang (15 years old), creates a magic atmosphere of a new world. Ancient and modern acoustic, eastern or western timbres. Wood, Leather and Metal vibrate together in a single chord. Classical tabla compositions, melodies from another dimension outlined by the Hang and contemporary / aboriginal rhythms of the didgeridoo leads to a totally new music path.
It is, in short, a hymn to life and the importance of the infinitesimal everyday occurrences that ultimately give meaning to our existence. Musically this manifests in a minimalist aesthetic that relates to observation of the impulses that give rise to life; a representation of these repetitive cycles through the sounds the Didgeridoo, Hang and Tabla. This is a unique program exploring the harmonies that govern our environments and our selves.
Hang tabla & didgeridoo – Tahadi. Ravid Goldschmidt, Victor Carol, Nacho Peres
……………………………………………………………………………………………………………
Juan Santamaria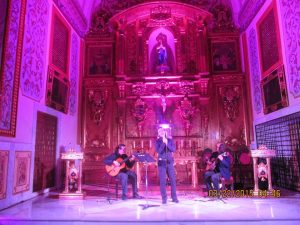 The singer Juan Santamaria was born in Ayamonte, Huelva.
He started his musical career in Portugal, at Oporto Coliseum with a repertoire of popular fado songs.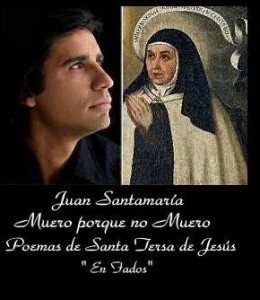 He has performed in well known concert halls as well as several different programmes on radio and Portuguese television. In Spain he has also performed in all the regions, giving recitals in Houses of Culture, theatres and outdoor spaces.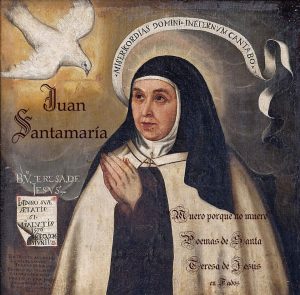 Currently he is recording a new album dedicated to the Spanish mystical Saint Theresa of Jesus from Avila (Spain), recording her poems in fado.
………………………………………………………………………………………………………………………
Nick Barbachano
Is a London based singer songwriter who has spent many years living and
travelling in central and south America where he met and fell in love with the cultures
and traditions of the region.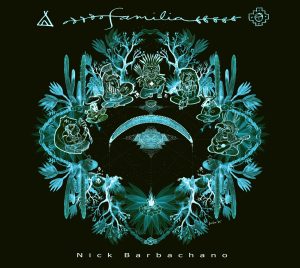 He has travelled extensively with medicine men from north and south America supporting sacred prayer ceremonies with his guitar and voice. His music is a reflection of these healing ceremonies and takes the listener on an exploration of human consciousness.
His latest album "Familia" is an expression of love for Mother Earth and the global family we are all
a part of.
Listen to a selection of his songs on soundcloud: https://soundcloud.com/nick-barbachano
Also check out his Facebook page
Nick's new album "Familia" can be dowloaded at https://www.cdbaby.com/cd/nickbarbachano12
We look forward to featuring his music.
…………………………………………………………………………………………………………………………………………………….
World Exclusive.
e book out now with music featured on Sacred Music Radio.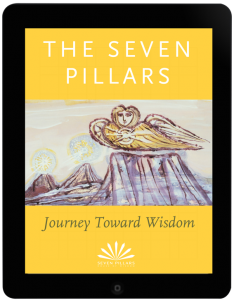 A contemplative toolkit for the social and ecological needs of our time,The Seven Pillars: Journey Toward Wisdom.
Download this multimedia e-workbook produced bySeven Pillars House of Wisdom.
Our world today is fast changing and we can all use tools for to grow and thrive that are dynamic. Journey Toward Wisdom contains text, video, an original musical score, 3D graphics, and the art of surrealist painter Cecil Collins.
Journey Towards Wisdom guides the discovery of how we may be purposeful and active in our world today.
The project's founder, Zia Inayat Khan once said that, "no person is too small to consider the whole world." With this ebook, a way to consider the world is being offered.