This year, the 8th March marks International Women's day, which celebrates the social, economic, cultural and political achievement of women. To join in the celebrations, Sacred Music Radio founder, Michael Vakil Kenton, has chosen his top 5 Spiritual Women, who have done inspiring work in the spiritual community.
Noor Inayat Khan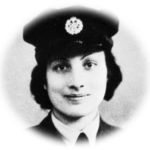 Noor was a musician and I believe she would have enjoyed Sacred Music Radio. She was part of the SOE during the 2nd World War in France. She died for freedom. Her brother Pir Inayat Khan led a meditation course in the French Alps where I was introduced to sacred music.  They were very close.
Louise L. Hay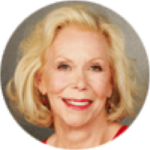 Author, Speaker and Publisher
, Louise Hay is a motivational author and the founder of Hay House. She has been dubbed the 'closest thing to a living saint' by the Australian media and she is known as the founder of the self-help movement, starting the discussion about mind and body long before it was fashionable. Louise's teaching has allowed millions to adopt a positive philosophy and have complete wellness in their bodies, minds and spirits.
Karen Armstrong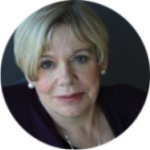 A former Roman Catholic nun, Armstrong is the author of A History of God, The Great Transformation, and Twelve Steps to a Compassionate Life. In 2008, Karen won a TED Prize, and used the award as an opportunity to establish the Charter of Compassion, a document in which religious leaders can work together for peace. The Charter was successfully launched in 2009 and runs numerous talks and events to encourage international compassion.
Marianne Williamson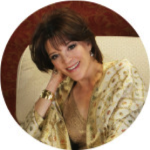 Marianne Williamson is an internationally acclaimed spiritual author and lecturer. Six of her eleven published books have been New York Times Best Sellers, but her story started in Texas, when in 1989 she founded the Project Angel Food, a meals-on-wheels program that serves the homebound people with AIDS in the Los Angeles area. The company has served over 8 million meals to date. Marianne also co-founded the Peace Alliance, which educates and organises groups to stop violence and conflict.
Caroline Myss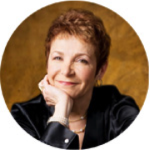 Caroline Myss is an internationally renowned speaker in the fields of spirituality and human consciousness to name a few. Alongside authoring five New York Times bestsellers, Caroline has established her own educational institute- Caroline Myss Education (CMED), which offers students courses that are designed to enrich their spiritual life. She also works alongside Louise Hay, hosting a regular radio show on Hay House Network.
Sacred Music Radio hopes to continue the work these inspiration women have done by spreading the message of harmony and interfaith through sacred music.  Its vision has been inspire by Hazrat Inayat Khan, who was given the task of "unite East and West in the harmony of your music".